Journey to
Mass Effect Andromeda Roleplay
the Stars
LEVEL:
4
CREDITS:
510
Species:
Human
Age:Twenty-eight
Occupation:Medical officer
Profile:Infiltrator
Relationship:Single
Posts:60
Played by:Dane
The outpost had been a massacre. Bodies everywhere. All those innocent people slaughtered by the hands of a tyrant. It didn't matter that she hadn't been there herself, all that blood was on Sloanes hands, and every last one of her Outcast goons. Jordan had never really liked the factions on Kadara, but she had never wanted to take a side either. She was just there to find her brother, not to find trouble. Sloane had changed that though. Anger ran through every inche of her body, an anger she had never experienced before. Also an anger she could only see one way to loose. Revenge.
Earlier she had never understood revenge. She had believed violence only brew violence. That revenge wouldn't fix anything, only leave you more shattered. She had all those rationalizations, but right now she couldn't understand them. She was sure revenge would fix the thing inside her that broke the moment she saw that kind of slaughter.
She wasn't even sure how she had gotten herself from the outpost to the ship, but suddenly she stood right in front it. The destination she didn't know she had before that very moment. Of course there was only one place she could go, only one person that would understand. Maybe understand was a bit of strong word, she wasn't sure Calder would fell anything standing on a pile of bodies. However she was sure he wouldn't try to talk her out of it, and she was sure he would help her. Chaos was what he did best.
She went through every room until she finally found him. Without any considering to anything she just burst through the door. Standing there in front of him, covered in blood, but none of it was her own.
"I want you to teach me how to kill someone"
her tone was dark in a way that made it sound like someone else. The usual kind look of her eyes was replaced by something so cold it might even compete with Calders own. She was feeling all of these emotions she never had felt before. She was on a warpath.
Tag:
Calder Amar
LEVEL:
8
CREDITS:
750
Species:
Human
Age:Twenty-Seven
Occupation:Exile
Profile:Infiltrator
Relationship:Single
Posts:171
Played by:Mo!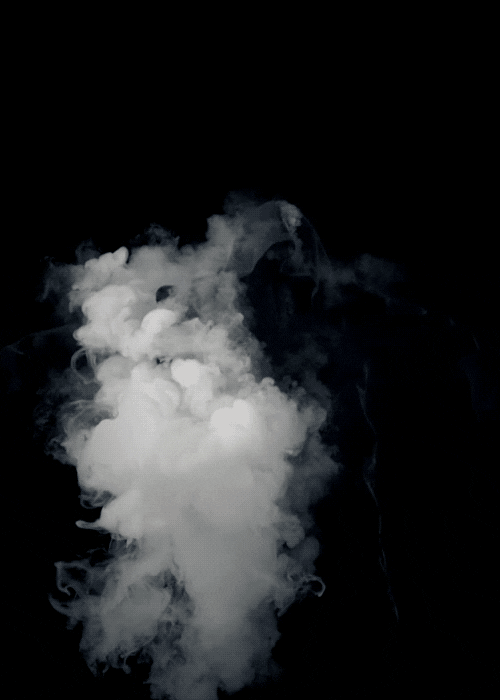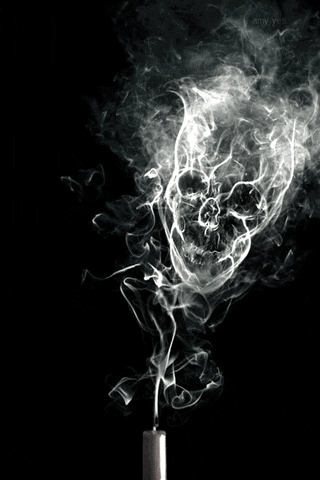 Bad news travels fast. Really
fucking
fast. Most of the exiles he had run into were running their mouths about the Nexus. Calder didn't believe the shit. Why should he? Instead, he was in his ship plotting and scheming. Trying to find some loot to steal or someone's day to mess with.
Then, with no regard for his privacy (ha...privacy), Jordan bursted right through the door. He didn't even glance up as she began to speak. What was it now? Did she miss him because he hadn't come looking for stitches today? Then - much to his surprise, her words were the last fucking thing he would've expected.
Immediatly he dropped the map in his hands and glaned up, ice cold gaze wide. That's when he noticed blood. Holy shit! Slowly he stood, a brow raised and the hint of a grin tugging at his lips. "What the hell happened to you?" he asked, continuing to approach her.
When he met her gaze, he was driven deeper into curoisity. It was almost sexy. Stopping a few inches from her, he reached a hand out and touched her chin. It would seem romantic, if it wasn't Calder. "I thought you would never ask." He knew she would break one way or another.
"Anyone special we are planning to kill?" Not that he needed a reason or a name.
Jordan Moore
LEVEL:
4
CREDITS:
510
Species:
Human
Age:Twenty-eight
Occupation:Medical officer
Profile:Infiltrator
Relationship:Single
Posts:60
Played by:Dane
When he didn't even look up she soon grew impatient. It wasn't as if he couldn't have heard her come in, she had literally burst through the door. Instead he was just looking down on some stupid map. Why was he even here? He would have had to have heard the news by now too? Did he really not care one bit? Sometimes,
most of the time
, she gave him way to much credit.
The surprise was clear, but she couldn't blame him. She had always been against killing, trying to talk him out of it. Now she did the very opposite. She was asking him to teach her, and she had every intention of using those skills. He noticed the blood, but she didn't even look down when she answered without any emotions,
"It's not mine"
.
He came closer and closer, something that normally started all sorts of conflicting emotions in her, but there was none now. She had gone somewhere dark. Somewhere where Calders killing habits didn't bother her, where logic wasn't telling her not to get too involved. And when his hand landed on her chin she wasn't struck by the electricity, or the guilt for having feelings for someone like him. She only had her goal in mind. Though the thought of working out some of her frustrations under the sheets had crossed it.
"It wasn't the plan... Plans change"
eyes locked, his coldness was reflecting in hers. If someone had told her yesterday that today she would be standing there asking to be taught how to kill someone she would have laughed in their face. But yes, plans change.
Her head slightly tilted
"We?"
, she had only asked him to teach her, but she wasn't going to turn down help, and especially not from someone as experienced in killing as Calder.
"We're planning to kill every single Outcast scum until I get Sloanes head on a pike"
finally her gaze turned downwards to her bloody clothes and the bloody hands that hadn't been able to save anyone.
Tag:
Calder Amar
LEVEL:
8
CREDITS:
750
Species:
Human
Age:Twenty-Seven
Occupation:Exile
Profile:Infiltrator
Relationship:Single
Posts:171
Played by:Mo!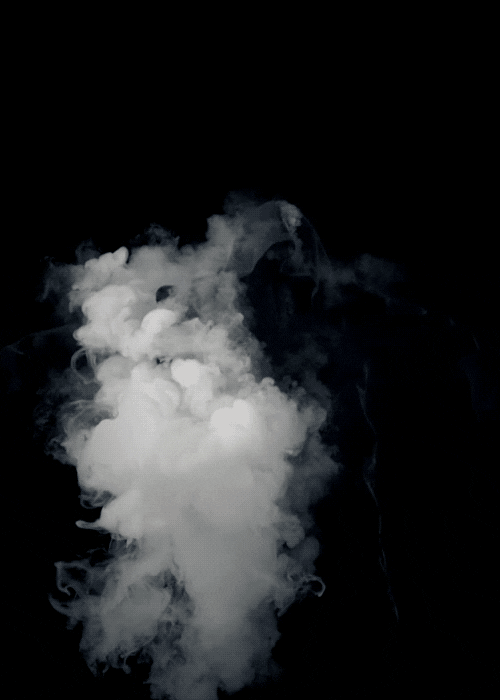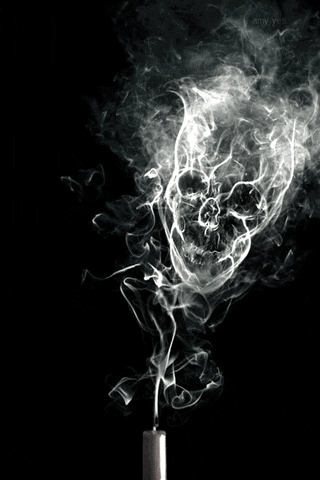 It's not mine.
This litte tidbit of information just confused the blond even more.
"Then whose is it, and where did it come from?"
I mean, Calder coming back to the ship covered in blood? Usual day. A woman against killing and maiming covered in blood? A big red flag. He could tell something was different about her - not that he was going to complain about it. Not one bit.
Her eyes were cold and emotionless. Some shit had gone down and he was more that interested to know what that was. Her next statment almost had him clapping. See? Going in without a plan always meant you had so much fun.
Calder nodded very simply as she repeated his word, we. "Of fucking course! If I teach you to kill, then I better be there to witness it." He would never pass up such a show. When Jordan went into detail about the Outcast, he let out a quick laugh. Oh, hell. This was gonna be a shit show.
Sign him up!
"Well, fuck. Sounds good to me," he said ever so casually. "Sloane's a big fish, but she isn't impossible to catch." And even if they didn't get all the way up the ladder, they could take out quite the nice chunk of muscle.
Calder wasted no time with his teaching. Even if it didn't come across that way. Moving his hand from her chin, he placed both hands on the hem of her shirt. "First things first. Take off your shirt." Of course he'd enjoy the show, but there were more than a few reasons for this. One - it would prevent her from staring at the blood the whole damn time. Two, well... once she took hers off, he could explain. Then, without skipping much of a beat, he removed his shirt. "What's your weapon of choice?"
Jordan Moore
LEVEL:
4
CREDITS:
510
Species:
Human
Age:Twenty-eight
Occupation:Medical officer
Profile:Infiltrator
Relationship:Single
Posts:60
Played by:Dane
She hated all these questions. They were just taking up valuable time! Talking about some blood wasn't going to teach her how to kill? But then again, it did make sense he'd want to know, so she indulged him.
"The outpost. It was a slaughter. No one is left"
the words felt weird in her mouth. She might just have been there and seen it, but she still couldn't believe it. How could an entire outpost be slaughtered? So many people! Innocent people! The anger flared up in her once again.
Honestly, she was still pretty surprised that he wanted to come along. On one hand it kinda made sense, the dumbass loved chaos and violence, but on the other hand, she just hadn't thought he'd care one bit. A part of her had been in doubt if he'd even teach her. Of course he didn't have to care to come along for the chaos.
"Well... Gonna need all the help I can get..."
she looked up, staring him straight in the eyes defiantly,
"But Sloane's mine"
. It was as personal as it got. Maybe it wouldn't have been if Jordan hadn't been there on the scene, but she was the first one there. Bodies everywhere. The guilt of not being able to save them was eating at her, and she could only think of one way to make it go away. She was gonna avenge them.
For just a second life came back to her eyes as she looked at him confused: what did her shirt have to do with anything? Too fast the darkness came back though.
"If you're just using this for a peep show I'll use what you teach me to kick your ass"
she really wasn't in the mood for games and her fuse was shorter than ever. But as soon as that was established she did as she was told; took off the shirt and threw it in the corner. Leaving her standing here in just her bra it felt a bit awkward. It also felt great though, like shedding her skin, like the massacre was just a little further away. Her eyes spoke the thank you her mouth was too stubborn to.
Calder removing his shirt was a little bit of a distraction, but with how many times he came in needing to be patched up she was getting used to it. And she wasn't about to let something as foolish as a little crush come between her and Sloanes death.
"Well the knife makes sense, hitting the right spot and you're dead in minutes, and I just happen to know all the right spots, but the gun has the range"
who was he asking? Oh right the girl against violence! She only knew how to use weapons for protection, and she definitely didn't know her
weapon of choice
. That was why she'd asked for help.
Tag:
Calder Amar
LEVEL:
8
CREDITS:
750
Species:
Human
Age:Twenty-Seven
Occupation:Exile
Profile:Infiltrator
Relationship:Single
Posts:171
Played by:Mo!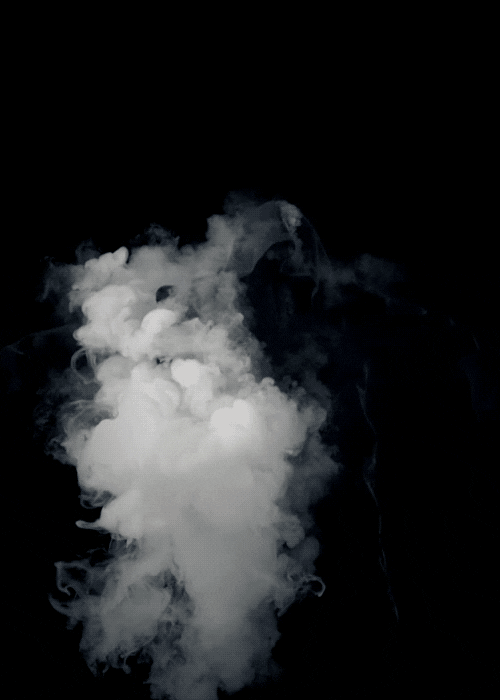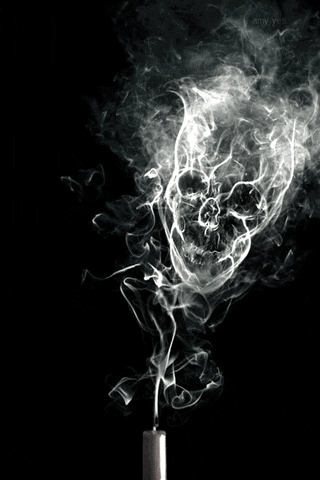 A brow rose in curiosity as Jordan brought up the outpost. Nexus people? Lovely. Maybe all that bullshit about the Nexus was real? Did it really matter? Did it actually affect people in cryo? Ah, questions for later. Seeing Jordan like this, despite her being upset, was a bit sexy. That much was undeniable. Luckily it kept his mind from wandering too far, even if she just let it a bit of detail he hadn't already known. Even if his brain was starting to turn the information over and over.
In the meantime. Killing. And a shirtless Jordan.
Hell yeah. But first, a chuckle escaped his lips as she brought up Sloane. He was unable to hold it back. Just the thought of this peace-loving med officer taking on Sloane. But hey, he wouldn't be the one to tell her what to do. Not to mention, Sloane wasn't Calder's biggest fan. It was a win, win! If Jordan could even get close to the self-proclaimed ruler of the port.
Calder's usual grin surfaced in response to Jordan's words. "Don't promise me a good time," he stated with a dramatic sigh. "And for the record...do you really want to do this with stranger's blood on your shirt?" What if they had some kind of nasty shit in their blood?! Calder was just a helpful guy who was also getting a peep show.
"You know how much I love knives - but can you handle being that up close and personal?" he wondered with genuine curiosity. A gun seemed much more her speed. You could do the deed without having to bathe in the blood of your victim... which was incredibly boring if you ask Calder. "You have an actual advantage - with all that medical knowledge in your brain." Even if most of the time she chose to use it for good, rather than evil.
"Think like a doctor... for a second or two. On my body - point to those weak points. If I was hit, by the blade of a knife, or the bullet of a gun - where would I die almost immediately?" Former medics made the best killers - they knew all those sweet spots.
Jordan Moore
LEVEL:
4
CREDITS:
510
Species:
Human
Age:Twenty-eight
Occupation:Medical officer
Profile:Infiltrator
Relationship:Single
Posts:60
Played by:Dane
She noticed his raised brow, but she wasn't exactly in the mood to go into detail. She was upset enough without living through it once again. Fortunately for her he didn't ask, and she didn't tell.
His chuckle was met by her cold eyes. Okay so of course she could see why it seemed crazy that a peace lover wanted up against the possible most powerful player in Kadara Port. But this was personal, and she was filled with more rage than she had felt her entire life. It felt like she wouldn't be satisfied before she watched the life disappear from the tyrants eyes.
A smile surfaced on her face as he acted super dramatic, but the second he mentioned her shirt the smile fainted. He gaze searched the floor until it found the bloody shirt. He was right, she had needed to get rid of that thing, and all the hurt it carried. Though she'd never get the image of all those bodies out of her head she didn't need the constant reminder either.
"They weren't strangers you know... I knew some of them"
she had said it before she realized how little she wanted to talk about it. Now all she could do was hope that Calder was a little into talking about emotions as she though.
She could almost convince herself that he cared. Maybe he did in a weird way. But now wasn't the time to wonder if those feelings she wouldn't even admit too would ever be reciprocated. She was here to learn how to fight. How to kill.
"You shouldn't be killing if you're not ready to get your hands dirty"
. Killing should never be easy. Taking a life should not be taken lightly. Just because she turned away from her more peaceful ways did not mean she didn't do it with a code.
She looked him up and down. Assessing the weak spots, but also enjoying the view and feel of his shirtless body so close to her. She put a finger forward caressing his neck
"The carotid artery is the obvious one..."
carefully her hand shifted downward and her finger touched a spot just in front his heart
"With the right angle I could get in between your ribs and puncture the heart"
. Taking advantage of the closeness she let her hand slide against his skin as walked around him until she was standing right behind him, and her hand lightly laid on his neck
"Severing the bloodflow or brain stem is really effective too"
. Letting her hand slide against his skin once again she got in front of him again. Her hand slid down his torso until it hit the edge of his pants. It felt like she awoke from a tranche and she quickly removed her hand
"There's an artery in the thigh that would make you bleed out in minutes"
. She suddenly felt a little more weird about the closeness, and was very aware of the fact that she wasn't wearing a shirt. Her eyes rose looking straight into his as she unconsciously bite her lower lip.
Tag:
Calder Amar
You made me work for that one, hadn't really considered how to use my profession to kill someone xD
LEVEL:
8
CREDITS:
750
Species:
Human
Age:Twenty-Seven
Occupation:Exile
Profile:Infiltrator
Relationship:Single
Posts:171
Played by:Mo!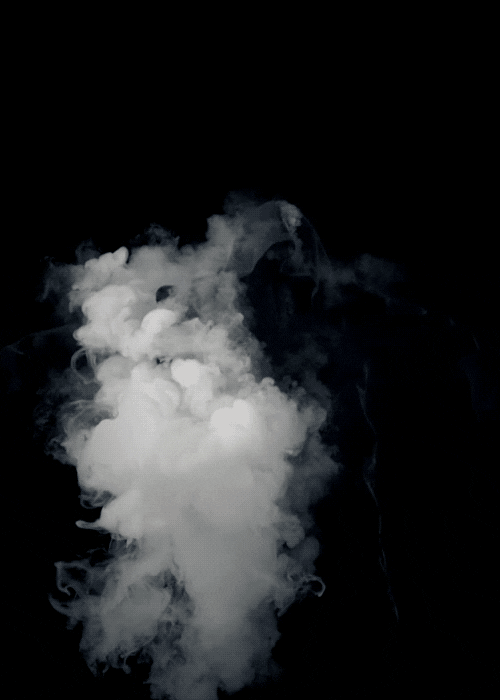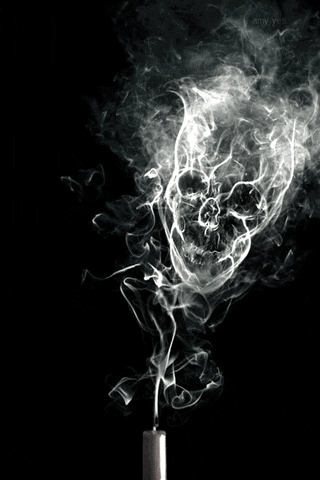 Calder threw up hands as if deflected the shade Jordan was attempting to hurl at him when she mentioned that they weren't strangers. It still meant little to Calder, even if he had known any of the fuckers who died. But, for now, he kept his mouth shut. See! He could do it when it counted. Sometimes anyways... He nodded slowly at her comment, a grin on his lips. She
did
have a point there.
"Yeah, there are still loads of people who feel free of guilt when they use a gun. Less mess, less dirt on your hands. At least, it feels that way."
Either one got the job done! And a gun was a more likely weapon to kill a woman who knew how to protect herself.
Calder was unsure how quickly Jordan would be able to jump into his directions. Would she be able to use her medical knowledge for evil? He sure hoped so! A light brow raised as she moved her hands to touch his neck. Well, this was fantastic. Why hadn't see seen a whole load of dead bodies earlier?!
The mention of his carotid artery caused him to nod, trying to focus more on the information and less how his skin burned under her touch. It didn't help that she was talking about killing.
His cold gaze followed her as she moved, until she was out of sight and he felt her finger pause on the back of his neck. You can do this Calder. Focus on the kill, first. It was a lot easier now that he couldn't see her, but soon enough she was back in front of him. When her hand found the edge of his pants, his grin grew - especially as Jordan's mind seemed to catch up with her motion. "Wonderful." he stated after she finished about the artery in his thigh. He could always remove his pants, so she could make sure he had one?
"All that glorious knowledge in your head is just the makings of a killer." She even gave him a few ideas for the next time he was extremely bored. "Now, if we're being honest... getting close to Sloane would be next to impossible without a good story. I believe a gun would be your best bet. However - are you a good shot? Could you survive hand to hand combat if needed?" He asked, before reaching out and attempting to grab her wrist. It was unexpected, he hadn't warned her. And he was hoping for some kind of reaction. She seemed to have enough rage to react and defend her self.
Jordan Moore
it was soooooo good! <3 ;.;
LEVEL:
4
CREDITS:
510
Species:
Human
Age:Twenty-eight
Occupation:Medical officer
Profile:Infiltrator
Relationship:Single
Posts:60
Played by:Dane
Did she actually expect more from him? Did she really expect he would understand the pain of losing someone she knew? He was as cold as they come, but right now it worked well for her. She didn't have to talk about how much she was hurting. Maybe that was the real reason she had come to Calder; because she knew he wouldn't ask how she was feeling. She wouldn't be able to handle that, just the thought was almost enough to bring tears to her eyes. Talking would... it would break her right now.
With her head tilted she just looked at him
"I might want them dead, but that doesn't mean I won't feel it. I'm not a monster"
she wouldn't go from peace lover to stone cold killer in a single moment. Doing it might hunt her for the rest of her lives, but she would already be hunted by all the bodies she saw today.
He seemed more tense under her touch. Maybe she was just imagining it, but she didn't mind. She felt powerful in an all new way as she could feel her effect on this man who always radiated of power himself. That was right until she came out of the trance looking up at his grin. Once again he was in control, and he definitely knew how much she had liked it too. His one little word made her blush just so gently before she collected herself.
Honestly she didn't like how he said it. She didn't like the knowledge for saving lives being abused like this, and she definitely didn't like being the one to abuse it. But she had to. Alle those people, all those deaths! Someone had to do something, someone had to revenge them.
"I'm not a..."
she started but her voice died out as she realized it wasn't true, she might not be one yet, but she was asking him to make her one. And she had to accept that.
"I'm..."
she started before his hand went toward her wrist. She was caught of guard, not expecting the training to start before he said anything. In a way she should have expected it, of course he wouldn't go easy on her. Still his hand gripped her wrist before her mind figured out what was going on. That was when she let all the rage out. To be fair it wasn't hard to let the anger out on Calder, he could be pretty annoying well... always actually. Turning around her free hand went straight for his neck. One quick blow and his breathing would be cut of enough that he should let go of her.
Tag:
Calder Amar
SO SO SO sorry for the long wait! My life has been crazy but once I go on vacation in two weeks I'm going crazy!
LEVEL:
8
CREDITS:
750
Species:
Human
Age:Twenty-Seven
Occupation:Exile
Profile:Infiltrator
Relationship:Single
Posts:171
Played by:Mo!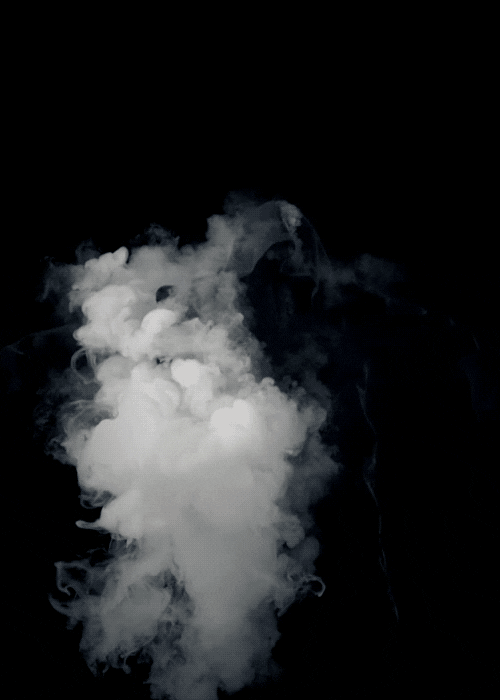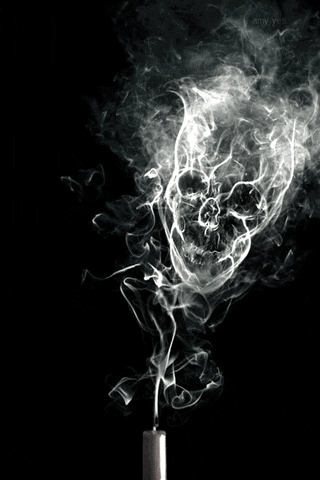 A smirk overtook his lips as Jordan mentioned the word
monster
.
"It just takes the right circumstances to turn someone into a monster,"
he stated quickly, finishing the statement off with a cold laugh. I mean, it would be super hot to see her go rambo on some Outcast assholes. There would be time for that later. For now, he needed to see if she was actually capable of such a feat.
Now there was no denying that Jordan impressed him with the many death options. At least she had the knowledge. But going through with the act was a completely different story. Maybe he had rubbed off on her during her stay on the Shitnanigan?
Calder waited quietly, something he usually wasn't very good at, as Jordan attempted to cope with the idea of becoming a killer. She would have to accept it - one way or another. Andromeda was unforgiving, especially if Jordan went looking for trouble.
Just as he'd hoped, it didn't take Jordan long to react to his tight grip. It was impossible for him to hide his grin as her hand went straight for his neck. He moved just fast enough to catch the edge of hand, but not get the full brunt of the impact. "How did you know I like being choked?" he joked, his voice clearly strained from the hit. Taking a quick step towards her, Calder attempted to twist her arm behind her back. C'mon, do it again, he hoped. Now this was fun. Why hadn't they sparred earlier?!
Jordan Moore
amg don't worry! i totally understand<3
LEVEL:
4
CREDITS:
510
Species:
Human
Age:Twenty-eight
Occupation:Medical officer
Profile:Infiltrator
Relationship:Single
Posts:60
Played by:Dane
His smirk followed by those words sent a shiver down her spine. What has she doing? She wasn't like this! She was kind, compassionate and most importantly a healer! Her resolve faltered for a minute, but then images of all the dead started playing like a sick nightmare in her head. And once again she was fuming.
"Well... I guess Sloane's men might come to see me as a monster"
a smirk of her own followed her words. Looking sick and twisted in a way she had never looked before. Oh how she hoped that would be the case.
He... He didn't say anything? To be honest she had not considered Calder having tact in
any
sort of situation. Yet here he stood. Patiently awaiting her to figure out on her own what this path would mean. What she would be able to call herself afterwards. Of course she didn't like the idea of becoming a killer and yet... somehow she was also a little curious about the prospect of laying down the last of the morals her adoptive parents had imprinted on her. And as such she continued on, one part dreading what she might become; the other intoxicated with his new experience.
A smile crept its way up her lips by that comment.
"That was so cheesy"
she complained before he was on the move again. Having actually hit him, and hearing the impact of her hit in his voice she felt a new kind of power, and as he stepped closer she was ready. She went for the knee trying to kick it hard on the inner side of the leg furthest from her. They were marvelous creations those joints, but that one was not made to go that way. Of course it occurred to her that she might do some real damage, but if she didn't give this her all she would never win. And lets face it, a sprained knee would be the mildest injury she had ever treated him for.
Tag:
Calder Amar
1 User(s) are reading this topic (1 Guests and 0 Anonymous Users)
0 Members: