Journey to
Mass Effect Andromeda Roleplay
the Stars
Hostile Jungle (Mission #17)
, Tag: Sara Ryder/Mim Mim
LEVEL:
4
CREDITS:
455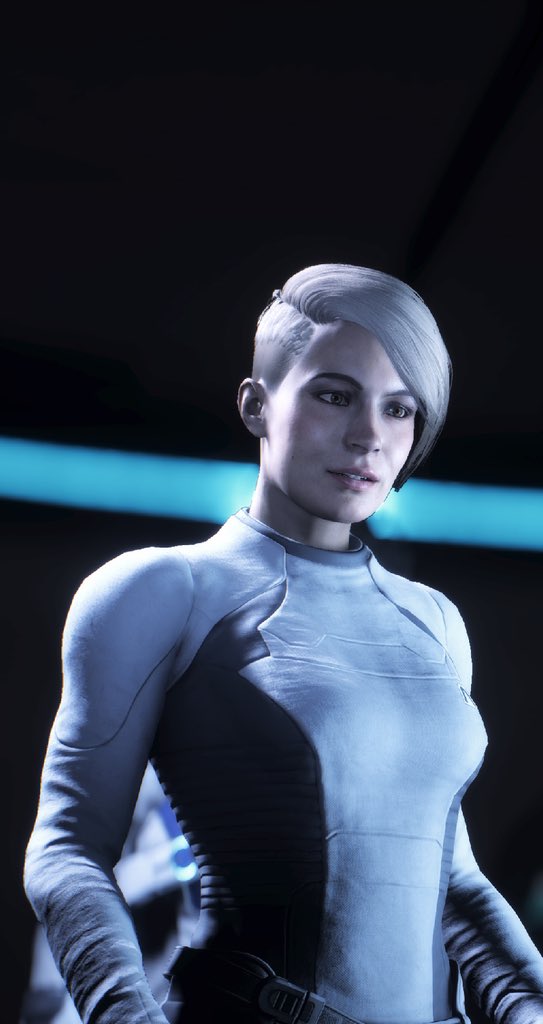 Species:
Human
Age:27
Occupation:Tempest Second in Command
Profile:Adept
Relationship:Single
Posts:75
Played by:Park
The ramp to the Tempest lowered, a slight thump and rumble as it hit dirt. Cora waited for Sara to descend, then followed a few steps behind. It was important to maintain a hierarchy. As Sara was commanding officer and human pathfinder, rules would dictate she be the one to take the lead, whether it be a party of two like them or a party of four. The pathfinder probably found such a thing unnecessary, but it was so ingrained into the blonde that she couldn't help it if she tried. Command structure was integral to a soldier's life as it was to a commando's. There was order to everything, why disrupt it by stepping out of bounds?
They were there to help find missing angaran researchers, but that was the extent of the message sent to the Tempest. Other than that, it was up to them to fill in the blanks after meeting with their associates further on ahead at the outpost. Cora's omni-tool hummed to life on her arm as she walked along with Sara, it scanning nearby flora. Havarl was very exotic, a planet-wide jungle that was a bit too pretty to look at. Anything exotic had the tendency to be just as deadly in her experience. The search wouldn't be easy, even if they were given a general direction after the outpost. Havarl would be working against them every step of the way.
"ETA to outpost is five minutes, Pathfinder,"
Cora told her as it appeared on her visor.
"At least we can sightsee until then."
And pray not to get bitten by anything.
Tag:
Sara Ryder
1 User(s) are reading this topic (1 Guests and 0 Anonymous Users)
0 Members: